389
With this news we want to collect all the major and important events that were held in January showing and telling you about the experiences lived by Eterno Ivica!
The first major event held immediately after the Christmas break in Munich with the 2019 edition is the BAU, the fair dedicated to architecture, materials and technologies for the building industry. On this occasion Eterno Ivica proposed to the large audience of professionals the lines Acustica, Phonolook and Pedestal, achieving great success and being able to gather numerous contacts.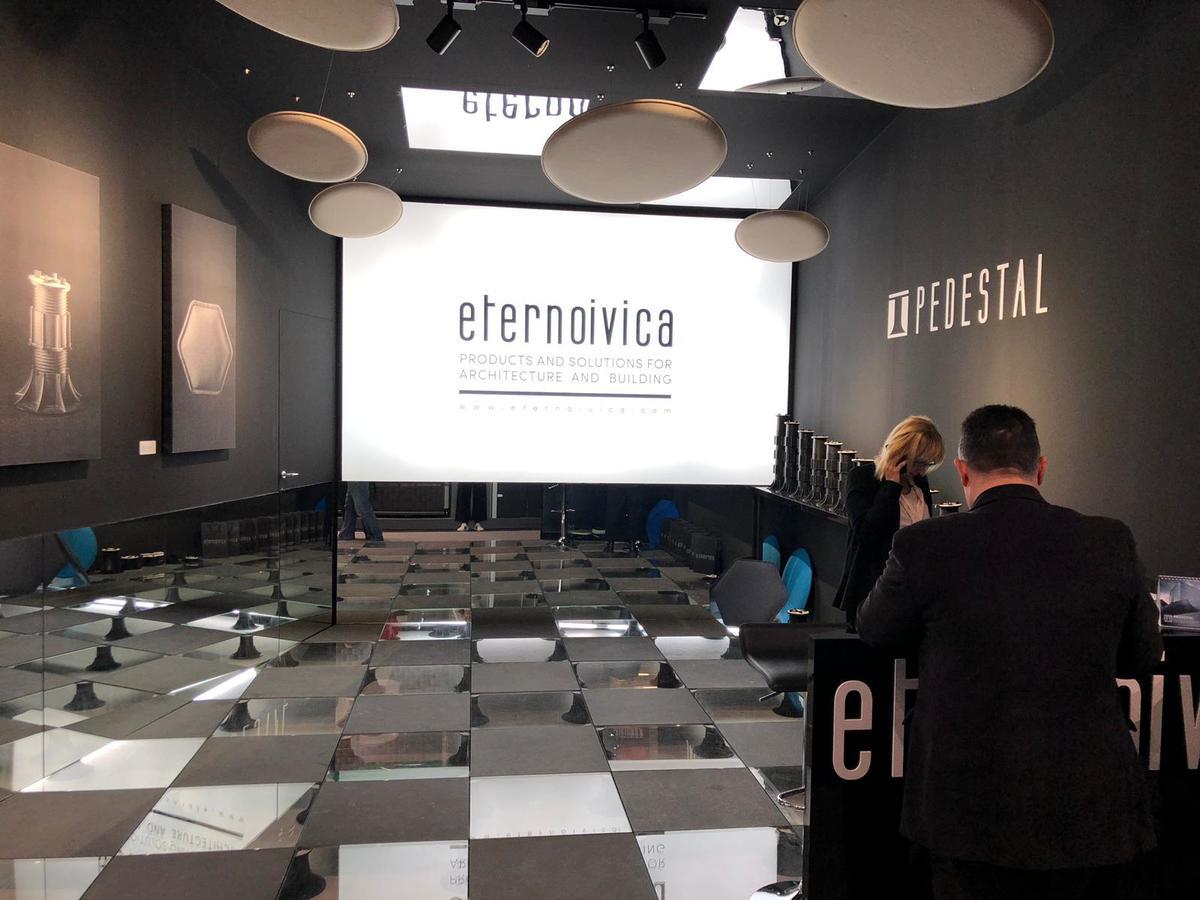 Then we opened the doors of the Klimahouse in Bolzano where we presented to the vast number of visitors one of the most important innovation concerning the Phonolook line.. the latest generation Phonolook 3D panel! Characterized by the spectacularity of the embossed fabric and the softness of its velvet, the panel has conquered the curiosity of the trade fair's audience that has been able to interface and discover this new reality of sound absorption.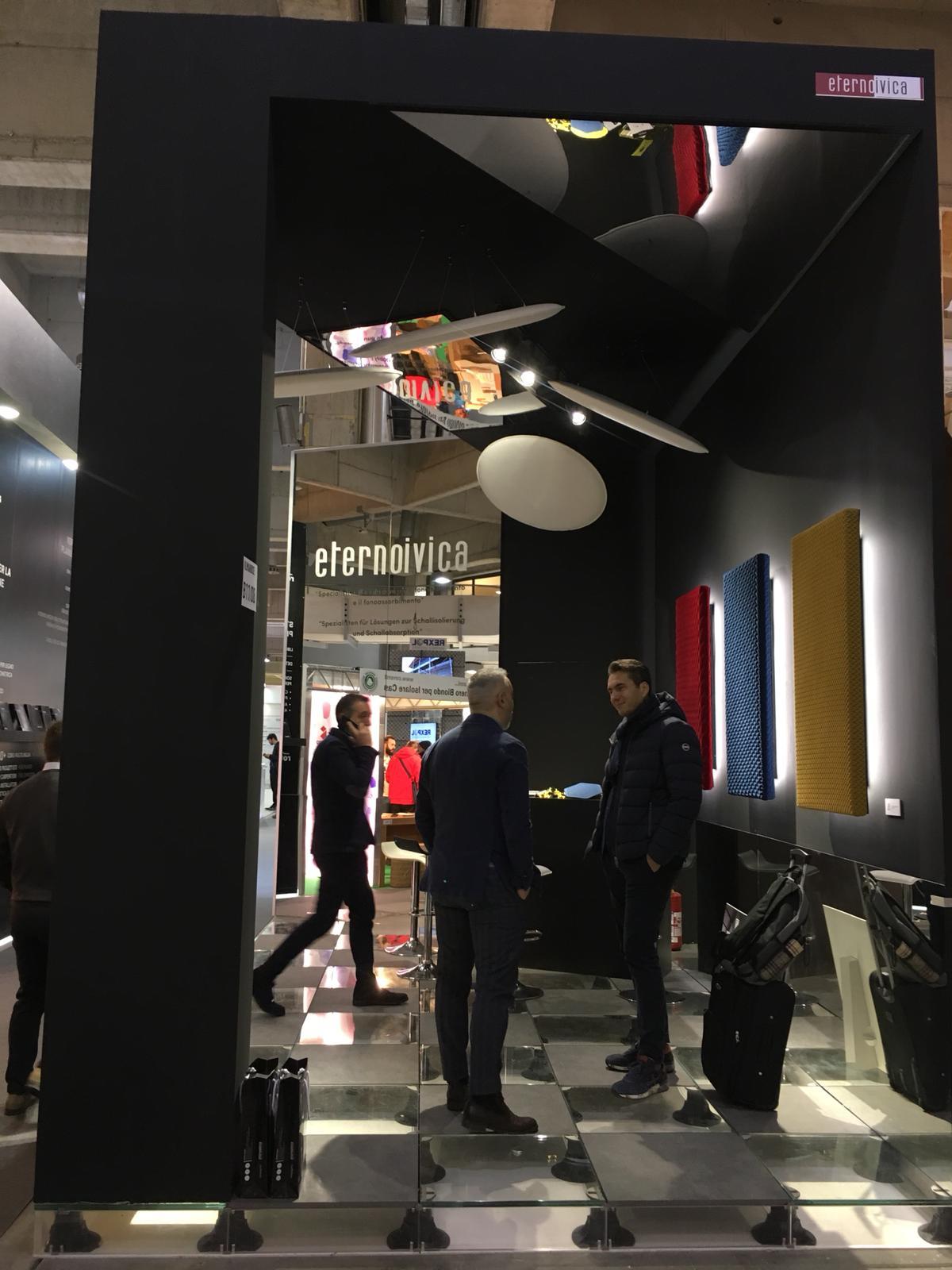 At the same time we were also present in Belgium with the Stone & Tile fair presenting all the news of Pedestal for the world of ceramics. On this occasion too we managed to bring home an excellent result in terms of visibility and knowledge.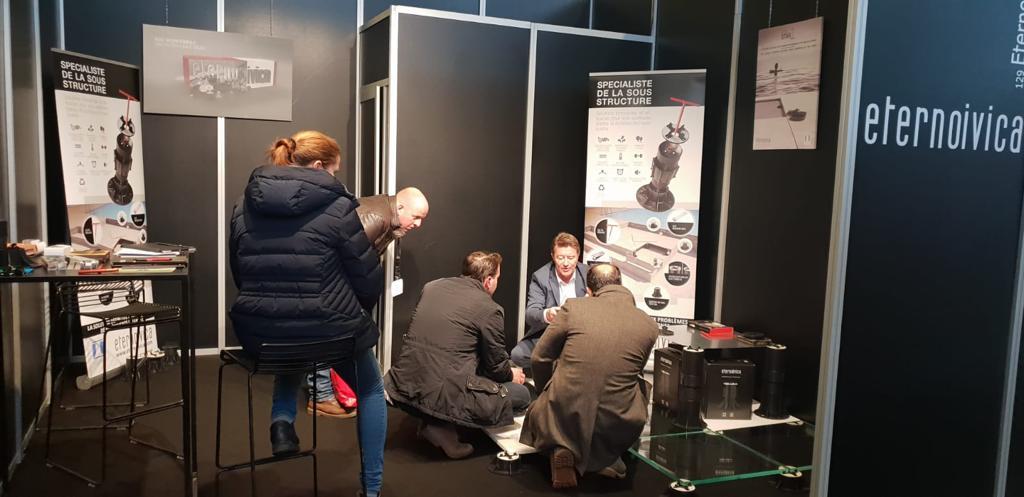 Not even the time to leave a stand that immediately comes the moment to set up another one!
Happy to have participated this year at the CEVISAMA in Valencia from 28 January. On this occasion we presented all the news of the Pedestal and Woodeck world in collaboration with our distributor for Spain SUIMCO. In particular we have proposed the safety plate, the windproof system, the edge profile plate and the joint for joists.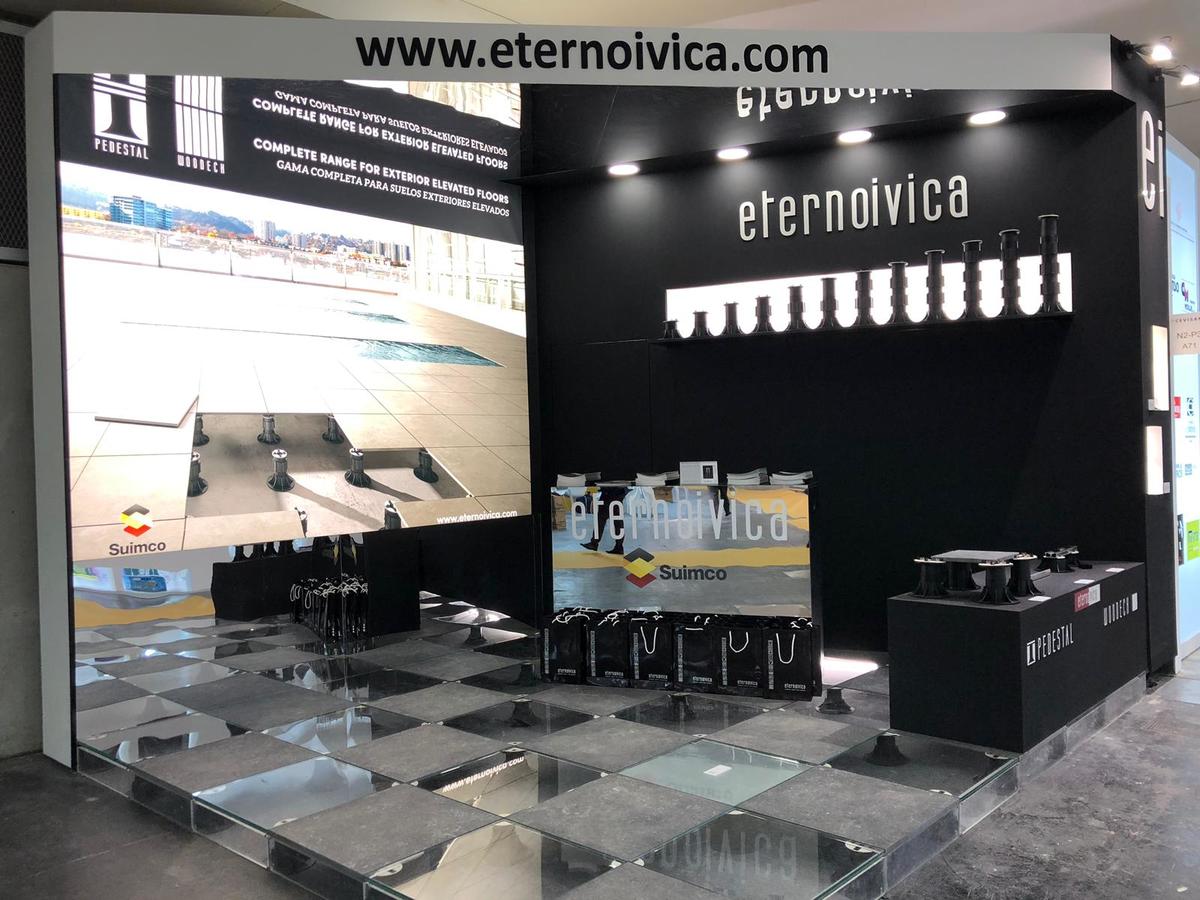 In short, this month has been rich and intense and has brought with it numerous fruits.. we started 2019 with the right gear, sure to face the year always putting new goals and reaching the results to the maximum!
We just have to remind you to follow us on our social channels to stay up to date.. as you can see there are a lot of things to know!