390
The world of events and conferences is slowly getting back on track and Eterno Ivica, which has always been assiduously active in this front, has participated in some very important events.
Festival ESOF2020 - Trieste
On 6th September an interesting appointment was held during the week of science which was held from 2 to 6September. On this day we wanted to pay homage to the children and organizers of "Spazi dell '(iper) sensitive" with our Phonolook panels that were installed in the room where the performance of the children of the Fondazione Progetto Autismo FVG Onlus took place. The event was broadcast in live streaming with great success and with numerous thanks to the sponsors, in particular to Eterno Ivica who contributed to the creation of a perfect performance, thanks to the high-level performance of its sound-absorbing panels.
Design Talk - Web series
On 14th September we participated in the talk "Design for well being, between technology and nature", sharing ideas and solutions for the living of tomorrow. The event was born following the experience lived in these months of lockdown in which the domestic environment was perceived and experienced in an all-encompassing way, becoming for the first time also a work environment, creative space and much more.
Webinar on Acoustics 
Acoustics still protagonist during the refresher course which took place on 22nd September entitled "Architectural Acoustics" which saw the online presence of numerous Competent Acoustics Technicians.
Made Local - Padua and Turin
As main sponsor we participated in the two events - the 15th in Padua and the 30th in Turin - which proved to be extremely interesting to understand how the concept of territory and environment is changing, of redevelopment of buildings and what construction methods will be needed due to the particular historical period we are going through.
Eterno Ivica was present with its Pedestal and Phonolook lines, talking about the improvement of acoustic comfort in closed environments thanks to the intervention of our engineer CAT Michele Valotto.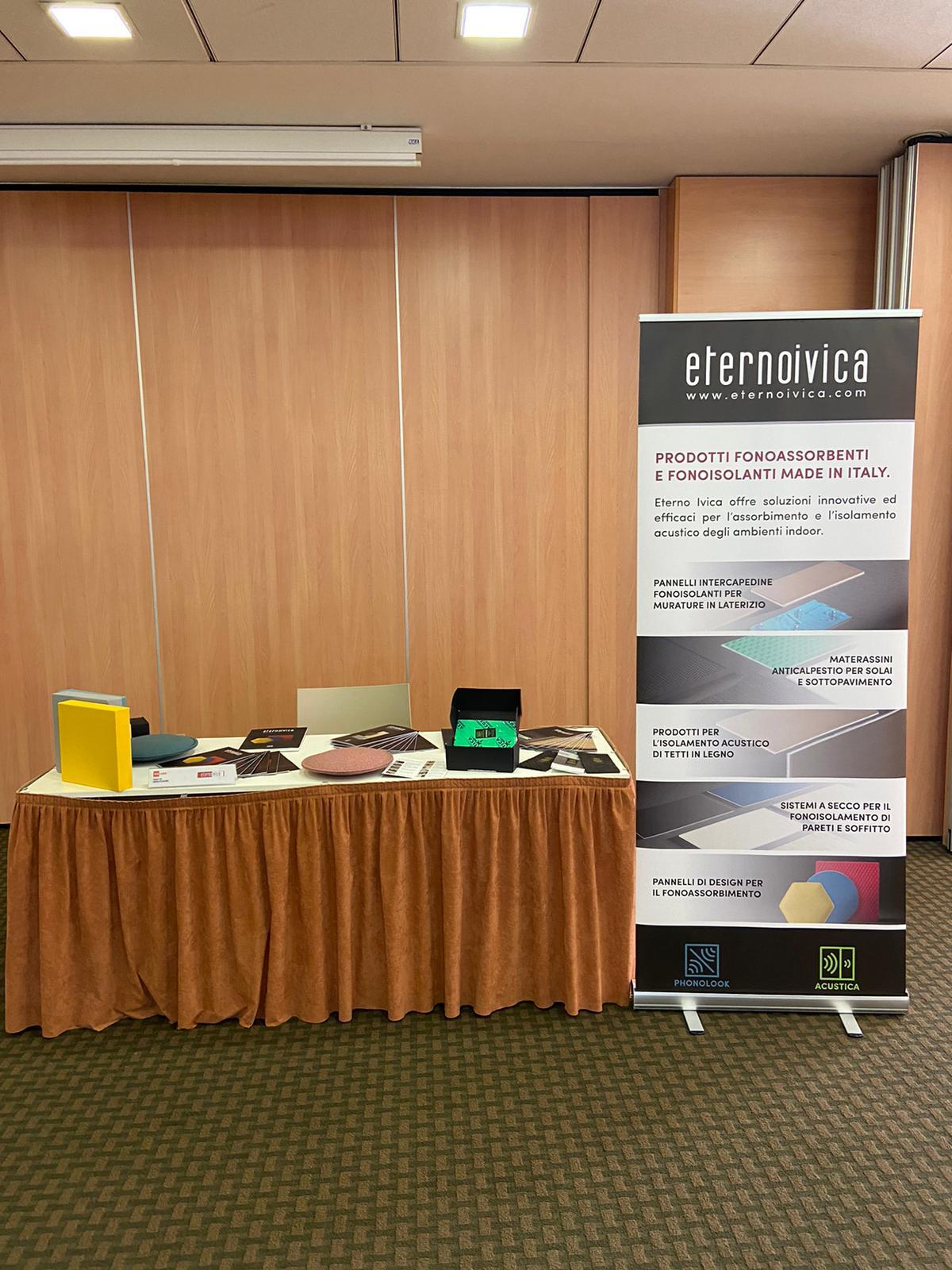 Meeting ASSIMP
The national Assimp conference took place on 25th September, where it was possible to attend with the products of the Eterno line with the whole range of products for waterproofing roofs and terraces.