310
Eterno Ivica, which never stopped, has completed important scheduled events and will organize new ones hoping in a complete restart.
This is the report of May.
Webinar 26th May
We organized the first training webinar on Acoustics in collaboration with Centro Studi Amministrativi entitled "Environmental Acoustics", finding a large participation of almost 70 members among Architects and Competent Technicians in Acoustics divided between the first appointment in the morning and the other in the afternoon. Excellent feedback with questions and interactions via chat and numerous compliments to the speakers.
We remind you the next event on Thrusday, 4th June.
New Phonolook installation
We have completed the installation work of numerous Phonolook Solution panels at the gym in Arino (VE) obtaining an excellent result in terms of aesthetics and acoustic comfort. For this, we will proceed with the phonometric survey to give further proof of the remarkable improvement that can be obtained thanks to our sound-absorbing panels.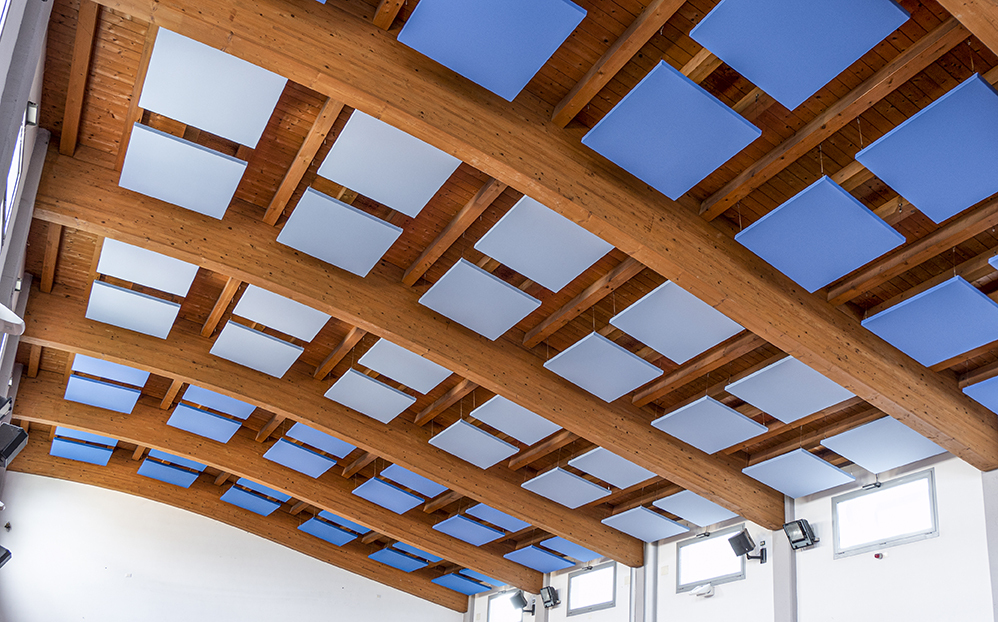 Completed updates and printing of all new catalogues
As previously announced, we have officially concluded the revision of all the catalogues and brochures of all our product lines.
In particular, the 2020 version of the new Pedestal and Woodeck catalogue, full of important innovations, is now available in the online and paper versions.
To download the new Pedestal-Woodeck catalog, click here.
Cover interview on Youtrade
The interview and shooting took place a few days ago for the next issue of Youtrade, a magazine specializing in trade and the construction industry. Eterno Ivica will in fact once again be the protagonist of the cover story with an interview with the CEO Gabiele Favero. At the center, the novelties related to the supports for outdoor raised floors and the way in which the company is successfully managing and brilliantly overcoming the post Covid-19 crisis.