602
In April sleep is sweet..
..But not for Eterno Ivica!
Here is the report of all the events we attended this month.
On April 5, the important ASSIMP conference was held, now in its ninth edition, involving all companies and professionals operating in the waterproofing sector. Eterno Ivica as a partner attended this great event held in Turin.
Then came the long awaited Design Week, held from 8 to 14 April in Milan. On the occasion of Salone del Mobile and Fuori Salone, we participated by presenting our Phonolook 3D panels and the revolutionary sound-absorbing panel with TheBreath technology. In that week Milan was a riot of avant-garde and exclusive events, and Eterno Ivica proved to be in line with this trend by presenting its great innovations!
The Phonolook 3D panel in fact, presented at the Decobel stand at Salone del Mobile, caught the attention of many, attracted by the very special intertwined and embossed effect that can furnish any type of location.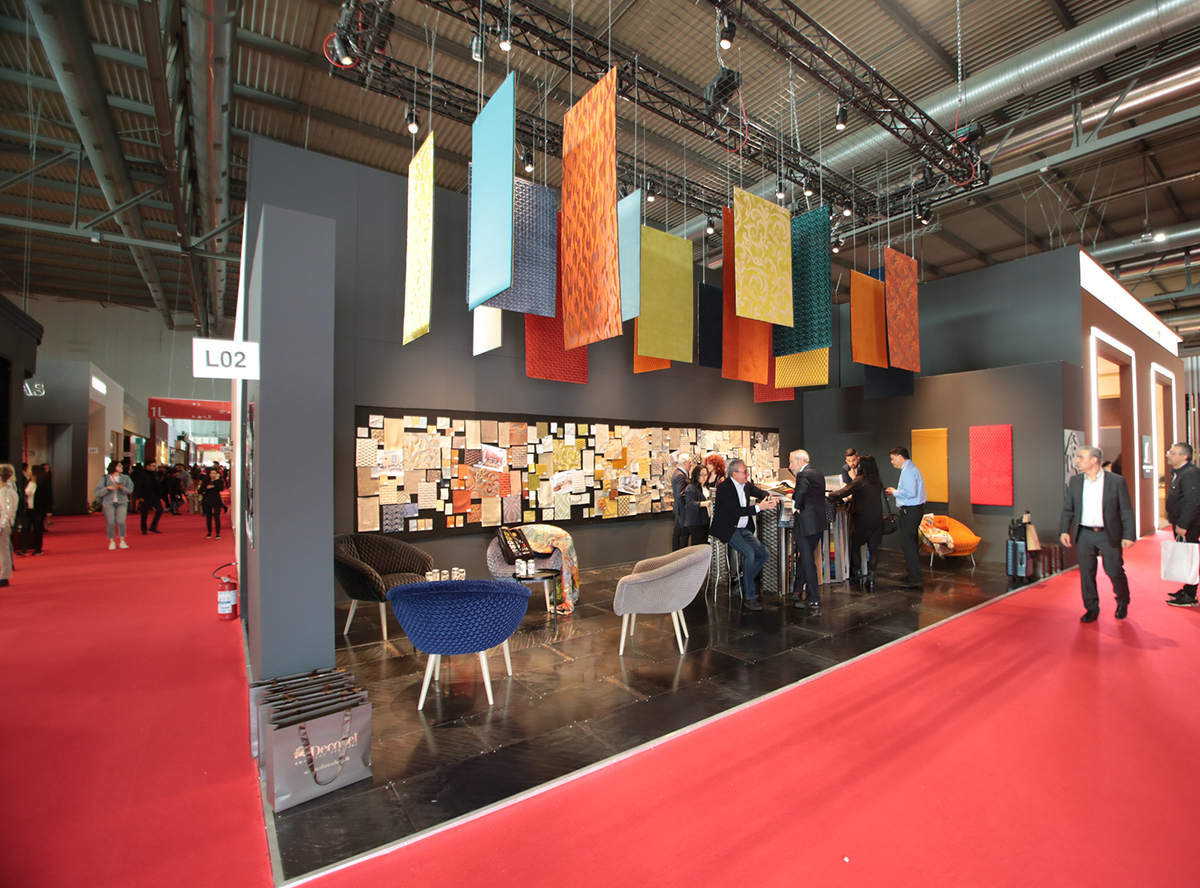 In Via Savona 52, on the other hand, the Esagono panel of the Design line, protagonist along with TheBreath, demonstrated how it is possible to purify the indoor air of an environment. Thanks to this technology, in fact, designed to absorb and disrupt the harmful particles present in the room, it is possible to significantly improve the health of those who occupy it. At a time like this, in which we must be ever more attentive to the future of our planet and our health, Eterno Ivica proves to be sensitive and attentive to this aspect too.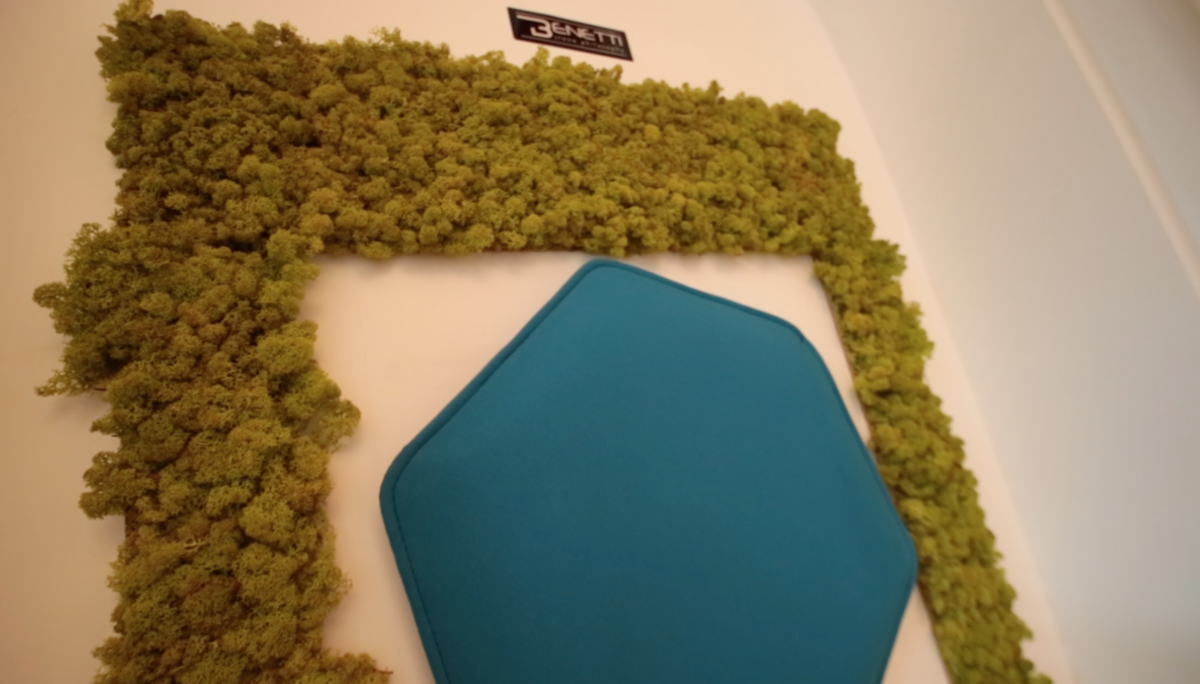 Finally, our line dedicated to raised flooring could not be missing. In fact, you could view our Pedestal support at the dOT event in Brera in Piazza San Marco 2, where a pleasant outdoor environment was recreated, perfect for moments of relaxation and tranquility.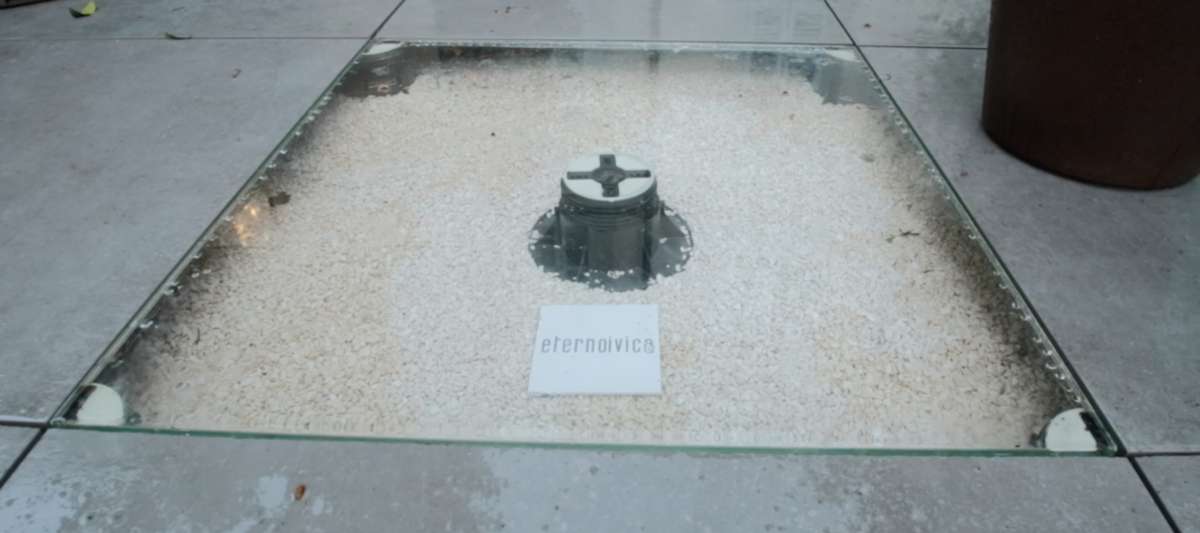 In that same week, April 12th, we also participated in the CasaClima conference, which we are a sponsor of, with the theme "Living Comfort & CasaClima. Indoor air quality, natural lighting, acoustics" held in Rovigo.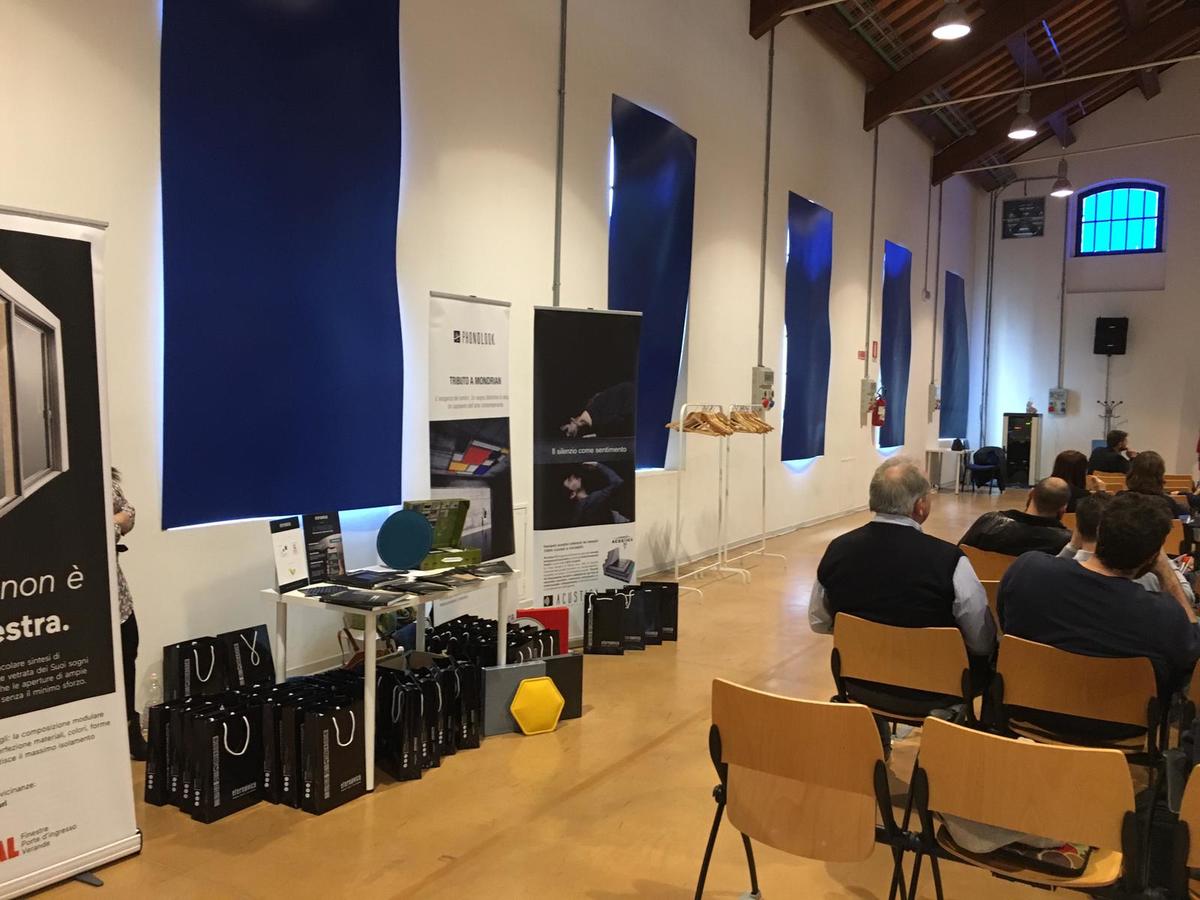 To conceal this roundup of important events, we also point out our "symbolic" presence in Treviso on April 18 in which they were presented by "Symbola - foundation for Italian qualities", the 100 companies of our country that have been able to face the best the crisis of recent years. "100 italian stories for future building" was in fact the title of the story of these 100 realities of the building industry that through innovation, have challenged and still challenge the future.
But you know, Eterno Ivica is always active even on new projects and achievements. We wanted to give the right value to an intervention carried out in Parma with our Phonolook panels, sending a professional photographer who could further highlight the completed realization. The numerous sound-absorbing panels in fact, here create a beautiful play of colors that highlight the environment, in this case a gym and a school canteen, as well as being efficient from the point of view of acoustic improvement.
Read more about it here!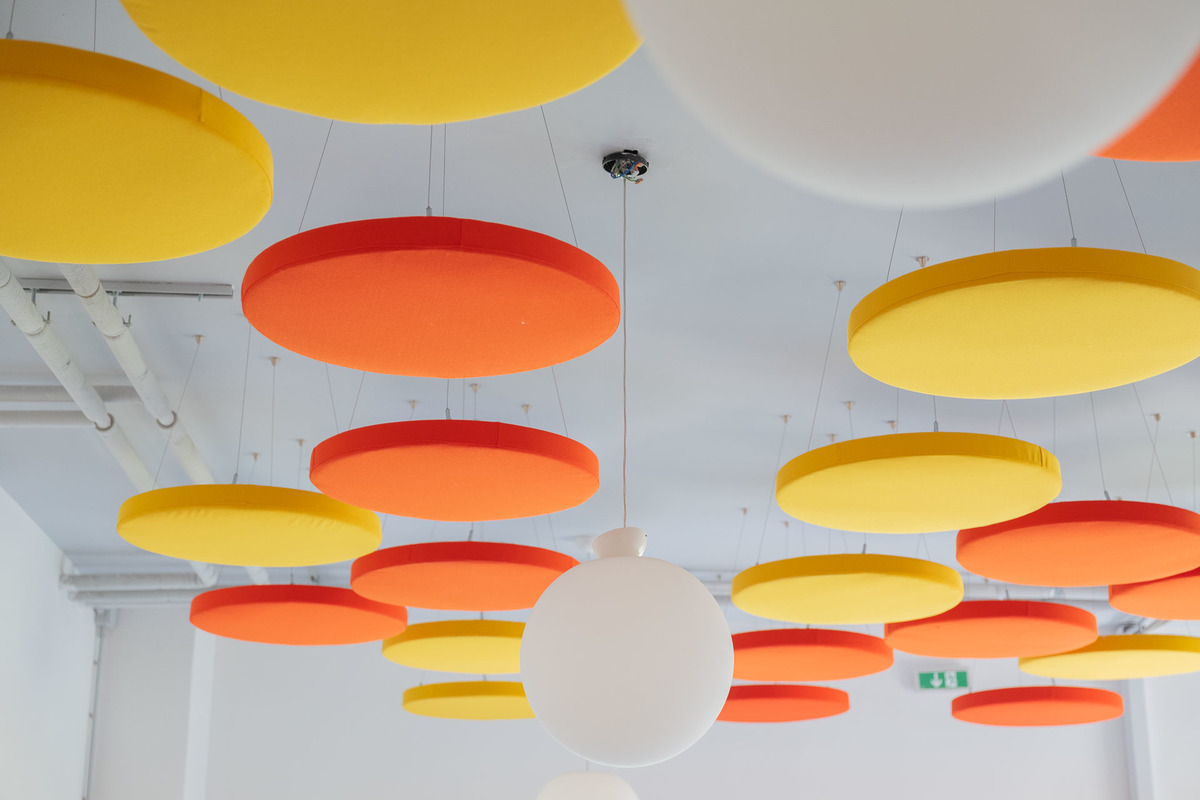 In short Eterno Ivica leaves its mark everywhere, demonstrating the strong growth and the continuous expansion in the national and international market.
Meanwhile we will find out what May is holding for us..
Stay tuned!!