476
Eterno Ivica is an established company for its different types of products useful to the architecture and construction world and manages, in any situation, to meet the needs of architects, engineers and designers in an excellent way both outside and inside the building site.
The Eterno and Liquid lines, in this new installation, are the protagonists with their different models of drains and accessories for waterproofing and water drainage.
The supply is included in the prestigious Segrate Centroparco construction site, a residential complex surrounded by greenery on the outskirts of Milan, which stands out for its finishes, systems and urban context superior to the average market proposal. The residences are enjoying great success as they are built with modern environmental sustainability criteria, with particular attention to the choice of materials and attention to detail; customers appreciate the design and all the solutions are designed ad hoc for the well-being of the residents.
The Technical Director Attilio Foggi of G&CO Costruzioni, the General Contractor operating in this project, confirmed the efficiency and versatility of Eterno Ivica products.
A hundred unions of TPE roof drain with side exit - diameter 50 mm were supplied and 1200 unions of lateral telescopic liquid in TNT with a diameter of 50 mm.
The desire not to carry out the common drainage of balconies, led to the choice of collecting and conveying the water in special full-length grids positioned against the parapet. In addition, to prevent any leaks from the joints of the ducts from infiltrating the substrate of the floor, a cementitious waterproofing was carried out underneath the porcelain stoneware tiles of the loggia flooring, which continues under the roof drains and is connected to the Liquid outlets. Even the channels drain from above into the outlets, which are particularly efficient since they have a larger diameter than the drains to allow the collection of all the water.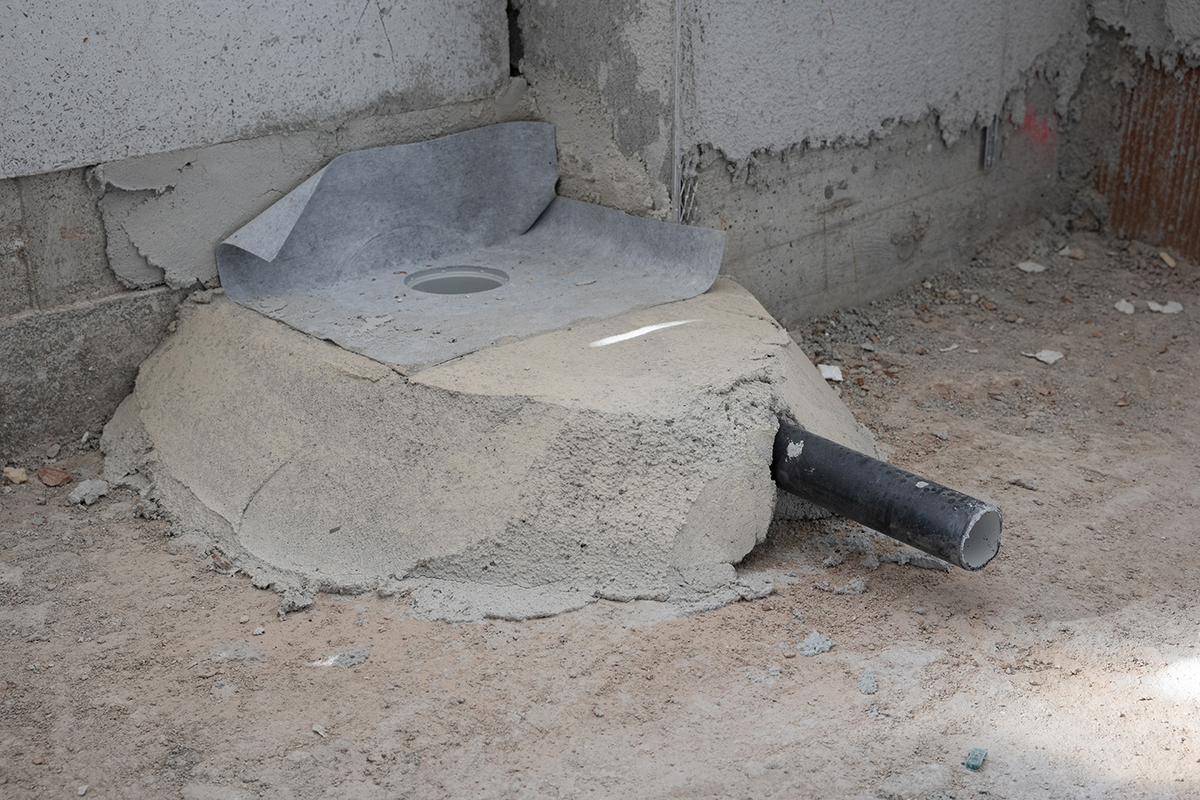 Director Foggi states: << The use of the Liquid series unions was chosen because they are connected to the cement waterproofing via a non-woven connection flap ensuring a perfect seal; even the dimensions in which they are proposed ensure that they fit into the stratigraphy of the project. Over a thousand outlets were installed and no infiltration was found. Furthermore, the technical assistance received from the Eterno Ivica Representative was useful and exhaustive >>.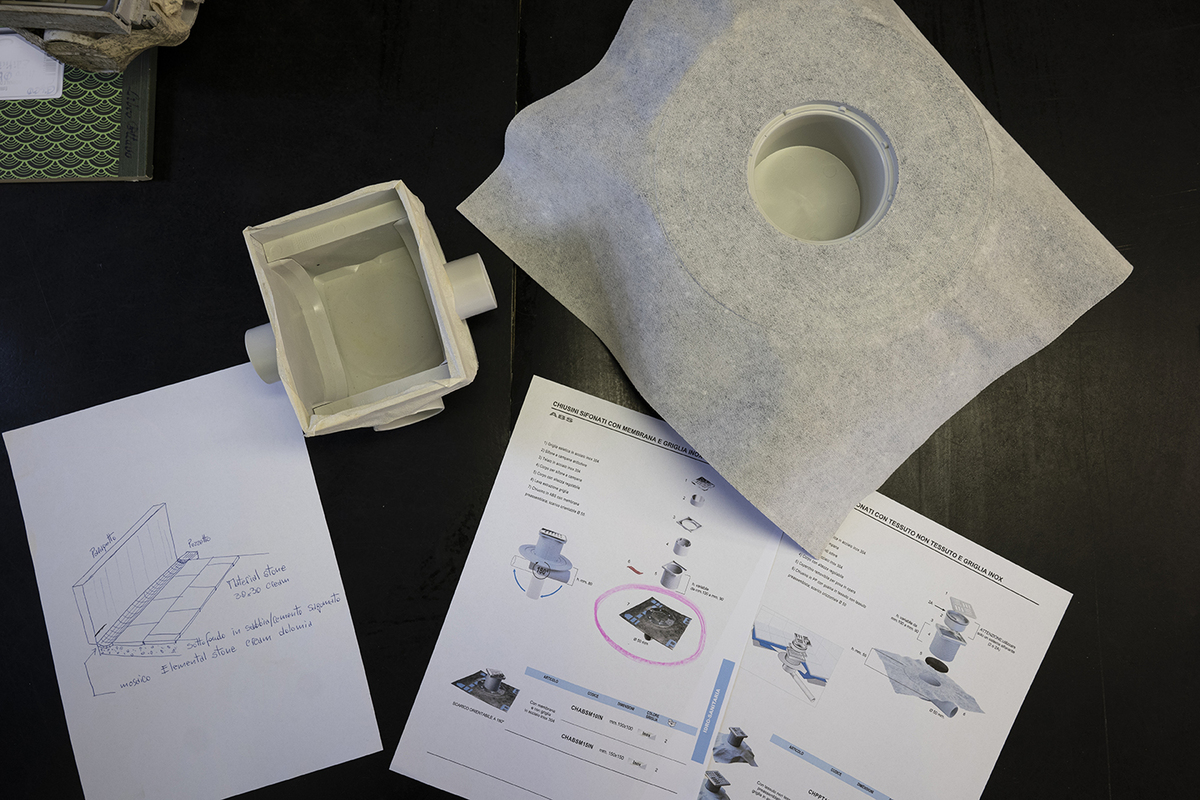 Further evidence of how the company brings benefits and improvements on site and how the products can be fundamental and extremely functional. It can undoubtedly be said that the famous quote "the essential is invisible to the eye" is quite true even in similar situations: these products, although not visible, are decisive for obtaining high-level finishes that make buildings of a much higher quality.